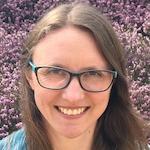 Heather Wozniak, Ph.D.
Associate Director of Web Services
UW College of Arts & Sciences
hwozniak@uw.edu
206.221.7651
Heather leads the Department Web Framework service, oversees editor training and support for all College-owned sites, and consults about usability and user experience design, including content strategy, information architecture, and user research.  She develops modules and themes, assists with hosting infrastructure, and manages various projects.  Before working at UW, she earned a Ph.D. in English at UCLA, where she also worked as an Instructional Technology Consultant, Adaptive Technology Consultant, and Web Developer.  She takes an avid interest in promoting web accessibility and all things Drupal.
Andrew Wilson
Web Developer
UW College of Arts & Sciences
awilson8@uw.edu
206.616.4607
Andrew works to support and improve the Department Web Framework: helping departmental authors, redesigning and building sites, and developing new features. He also serves as the team's infrastructure lead, managing web servers and improving our development and operation workflows. Prior to working at the College, Andrew was a developer at the UW ADVANCE Center for Institutional Change and New York University's College of Arts & Science.
Ryan Petersen
Web Information Specialist
UW College of Arts & Sciences
rfp@uw.edu
206.221.6687
Ryan supports and trains website editors and provides guidance on content strategy and information architecture. He also creates and maintains Department Web Framework documentation, assists with Framework configuration tasks, and reviews sites for compliance and quality assurance. Prior to working at the College, he helped UWHR build and launch its website.
Richard Stegeman
Web Visual Designer
UW College of Arts & Sciences
rws85@uw.edu
206.616.9482
Richard provides visual design for the Department Web Framework and some college-level sites. Before working at the College, Richard held positions with the University's HR/Payroll Modernization Project and UW Medicine. He has a B.S. in Web Design and Interactive Media from the Art Institute of Seattle.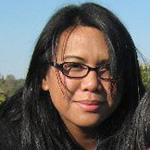 Marissa Rowell
Assistant Director, Brand & Creative
UW College of Arts & Sciences
mgrowell@uw.edu
206.543.0529
Marissa designs a variety of materials for the marketing and communications team in both print and digital formats.  For the Department Web Framework, she generates graphic designs that balance the preferences of departments with university branding guidelines and the necessary components of the framework.  She also helps out with selecting photography and generating image assets.  Prior to working at UW, she was a graphic designer at the Museum of Flight Seattle.
Holly Graves
Digital Communications Specialist
UW College of Arts & Sciences
hjgraves@uw.edu
Lauren Zondag
Marketing Communications Specialist
UW College of Arts & Sciences
zondagld@uw.edu
206.616.4943
Shane Fricks
Director of Web Services
UW College of Arts & Sciences
sfricks@uw.edu
206.616.2125